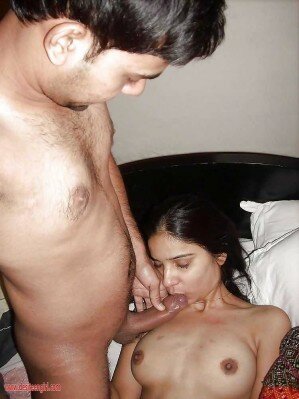 This is my first story. Hope you will like it. Before getting into the story let me introduce myself. My name is A…..(you can call me Chinnu.).I am from Kerala ( Thrissur ). Well I am 5″6 and have a gorgeous masculine body since I workout 2 hrs every day for the past two years. Well I will be 18 only on the 8th of the coming Nov. Well I am studying for my Engineering. Let us get into the story now. Actually I am a shy personality and hence have had very few encounters with feminine. Yet those were really memorable. It was during the summer holidays after I finished my 12th.Since I was Getting bored I decided to enroll for a youth camp which was being held for personality development. Well I met this exotic and gorgeous looking gal there. To be precise there was an event in which we were to introduce our partners and luckily she was my partner. Since I was to introduce her, we came to know a lot about each other. Well she was from Kozhikode and was studying MCA. she was21 but her tits and boobs were immaculate. She was not a virgin which came to know later.


Now that she was away from home she stayed in hostel which was very close to my house.
One fine day I went to her hostel to borrow a book( programming in C). There was no one outside the hostel and we had a long and uninterrupted conversation. Well I asked her not to call me on the phone instead to use e- mail. She faithfully sent me her first mail with greetings. Now the wait was too unbearable. I replied her mail and sent her Indian-Stories story which could probably reveal my feeling for her . The idea worked she liked the story and asked me to send some more. One Sunday my parents decided to go out for a party and left. Now the only problem was my younger brother. Even though he knew about my passion I did not wanted to take any chance, So I gave him some money and asked him to go for a movie. I phoned her and asked her to come and collect her book.

At about 10′o clock in the morning she came. Pink was her favorite color and was also the color of her Salwar Kameez. At the mear sight of her I was turned on , I prayed to God not to miss this opportunity to me. We sat in the drawing room for some time and talked. I slowly but steadily shifted the topic from Academics to internet. Here is where Indian-Stories came in handy. She requested if I could take her to the site. As we were browsing through the site the mouse fell off the table and landed in her seat between her thighs. She was so much immersed in the ecstasy of the site that she did not notice the mouse. This was my chance I slowly brought my hand in-between her legs I was hardly inches form her prep school pussy that if I straightened my index finger I could touch it. I could feel the heat between her legs. She did not seem to notice my presence and was so much aroused that she forgot I was there and was about to masturbate. When she brought her hand to rock her clit she accidentally caught hold of my hand and started to rub against her pussy. By God the sensation was an absolute fantasy. Without waiting a moment I grabbed her in both hands and gave her deep throated kiss. To my surprise she was hotter than I thought instead she gave me a stronger kiss and the fire of love got ignited on both sides. I removed her SKameez. She was in her bra and panties. Meanwhile she removed my shirt and pant.

As for the rest we both helped ourselves. Now we stood absolutely naked in front of each other. And Jesus!! her figure was driving me nuts. Since this was my first time I did not wanted to mess it up so I proceeded slowly very slowly. I started with her forehead then eyes then the saucy lips then the juicy tongue. Then I can reached her ivory robes with pink head. Her boobs were like watermelon full of passion and the nipples a pink gateway to suck the juice of passion of her ivory melons. Then came the stomach it was as smooth as ice and as hot as chilly. I just thought O!! GOD what a babe!!. Finally I reached the gateway to pleasure were every man wanted to leave his trademark so was I. You should have seen them. The were absolute beauty. Seemed to be as exotic as Niagara falls with black forest above and juices flowing out like waterfalls. Never in my life had I seen a spectacle so fascinating so innocent. Her clit was relatively small but was tastier than sugar. What an experience was to suck it only one who had experienced it could ever imagine.
Now it was her turn. And what a sucker she was. She sucked my dick so hard even a could never have had sucked his thumb. As I reached the point of cum I asked her to stop.
Then it was Cupid's turn. Even Venus could not have had the passion she had. She was the Utmost of a lover. Now my dick was 6&1/2″ long and as hard as steel. I myself could never make it budge so much, think of the power a women's passion has over an innocent man. She was absolute atom bomb.


Now I made her lay on the bed and parted her legs and inserted my key to her lock to unlock the realm of ecstasy. And what an experience it was . I started moving to and for slowly ,
she too started to act with the rhythm with slow mourning OOOOOOO!!!!! Ah Ah Ah Ah!!!!!!! Yes Yes !!!!!!!! AAAAAAAEEEEEEEEEOOOOOOOOO….!!!etc
Slowly I incremented the pace as did she increase the volume and frequency of her screams. Finally we both reached orgasm at the same time. and believe me she squeezed me like hell and dug her tongue with all her strength into my mouth it was choking but in front of her passion and my pleasure it was nothing. And as you all know by Newton's forth law of motion: Every to and fro motion gives a hand full of lotion, I deposited all my lotion deep into her vagina.
We were totally exhausted and slept. We were woken by a calling bell. It was my brother. We quickly dressed up and parted.
Even though it was the first I bet it was the best. Now I am looking for more chance to fuck her or any other one for that matter. Here is tip for novice fuckers whenever you do it slowly because the slower you do the pleasure it becomes as it was in my case.