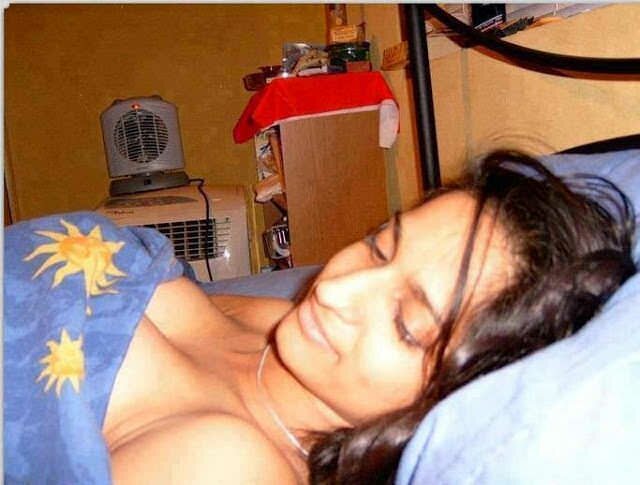 This is the real story of my first sex experience with the closest friend of my younger brother which happened in the mid eighties. I am Reshmi from Cochin district of Indian-Stories.com. During the period under mention, I was studying for my 3rd year B.com course. I have a younger brother named Ravi who was two years younger than me and was doing his 1st year B.A. He had an intimate friend named Suresh who was staying about 3 kms away from our house.
Both my brother and Suresh were so intimate that they used to invite each other for every important occasions. Suresh used to come to our house too often and he had all freedom and access to her house.

My brother also went to Suresh's house most of the days. At that time at my home, my mother, brother & myself were there. My father was working abroad. That year, Suresh was unable to participate in the birthday celebration of my brother. The real thing occurred the next day. Suresh came to our house the next day. Ravi was not at home. He went to our uncles place & was expected in the evening. I'm presenting my experience in the words of Suresh. As the front door was locked from inside, I went to the back side and the door was open. I entered inside as I was having great freedom there. I didn't find any body in the kitchen and I proceeded further. I saw Reshmi's mother sleeping in her room. As I knew Reshmi's room, I went straight to there. I could hear her humming a cinema song. I decided to make her afraid by producing a noise suddenly and approached the room without making any noise. The door was open and when I looked in I was totally stunned. It was evident that Reshmi had taken bath a few minutes earlier and she was drying her hair.

She was wearing her panty only since she felt it safe and lonely. She was having a beautiful sexy body. As she was drying her hair with a dry towel, her big shapy breasts were swinging with her movements. As she was standing facing the wall she couldn't see my presence. As I had got interest in sex at that time, I could n't retreat from there and I wanted to see more and more of her naked body. She sprayed talcom powder on her body, particularly on her breasts and run her hands all over there. As her hands were running over her cute breasts, my heart beet increased double. My throat became dry as the scene was going on. I even thought of entering into her room and embrase her from behind but controlled me because if she screams in fear, then it would have been the hell for me. Any how, I watched her naked body continuously.

She was going to wear her bra then. She put her golden globes in the cup and was trying to hook it when I couldn't control me and a sound went out. Suddenly she turned to my side and saw me looking at her. In between, she couldn't hook the bra properly and it loosened and I was able to have a full view of her breasts and nipples. Reshmi was blushed totally to see me. She placed her hands on her breasts in a crossed style and asked me "Suresh when you have come "? " Just now only. Ok, You please wait at the drawing room. I will come quickly ". So I had to wait for her in the front room and she arrived there within no time after her dressing. Both of us couldn't face each other because of shame. Reshmi's face was still blushed. "If you don't mind, can I've the note books of Ravi. I have missed the classes for the last one week ". She went inside & brought Ravi's books & I went home that day. I told her that I'll return the books the next day. This is exactly in the words of Suresh, which he told me afterwards. Next days incidents. Till I reached our house, I could not forget the sexy body of Reshmi. Her bare big breasts were green in my memory. As soon as I reached my house, I went to the toilet and eased myself with a masturbation all imagining about Reshmi's breasts. It was fantastic. After having lunch, I quickly wrote a love letter in my college note book describing about the beauty and sexy body of Reshmi. But I addressed her with a different name just to show that I had written it to give to some one else.
While returning the books to Reshmi the next day, I hide one of them in my study table and instead took my note book in which I had written the love letter. The next day I was eager to go to her house. Will my plan work? I was eager to know. Reshmi greeted me as cool as ever. I gave her the books. She took it inside & after 5-10 minutes, she called me from inside. She was in her bedroom. She asked me to come in. As soon as I entered her bed room, she started reading my love letter. I pretended as if I was afraid. I asked her from where she got the letter. "Have you written this letter? To whom? Tell me the truth". Reshmi started her crossing and I pretended as if I was worried. "Please Reshmi return the same to me ". "No, I am going to show this to your mother". I tried to snatch the same from her and she held it high in her hand. As I had the freedom to touch her, I started to get the letter back. But I utilised the opportunity well to touch her body and where ever I wanted. Reshmi still was adamant and I fell her to the bead and tried to get back my letter. I was able to touch her breasts a number of times in between. Finally she put the letter inside her nighty and looked at me in a triumphant style. I didn't mind at all and inserted my hands inside her nighty. "Suresh" Please, I will return the letter to you "Reshmi was ready to surrunder when she saw me do anything. "I don't want any mercy from you. I know how to get it back ". I pinned her to the bed and inserted my hands. But instead of going for the letter, I caressed her smooth soft breasts. Reshmi's face turned reddish. She asked me to stop. But I was not ready to hear her pleas. I continued fondling her breasts and took her nipples with my fingers and started squeezing them. OOOOOOOOOOOOOOOOh! Reshmi moaned. I realised my time has come. I opened the buttons of her nighty and closed to her bosom and started kissing on her cleavage. Reshmi tried to stop me in vain. But I could attain dominance over her. slowly her protests subdued.


I continued kissing on her breasts and rubbed my erected cock on her body. She was also getting hot then. I pulled her nighty over her head and continued kissing on her soft body from neck to her belly. I unhooked her bra then and took her brown erect nipples in my mouth and started sucking them. HHHHHHHHHHHOwwwwww! She continued moaning. My face traveleed towards her naval and continued kssing on her triangle. When I removed her panty, she didn't protest at all but hugged me close to her body. I guided her hands to my erected cock between my dhothi. she undid my dothi and under wear and took my cock in her soft hands and pulled the foreskin up and down. I was fully convinced that she had come under my control then and I started kissing on her lips. We sucked each other's lips and drank the juicy saliva of each other. I made her lie on her back in the bed and came over her. She widened her thighs to accommodate me but the entry into her pussy was very difficult. It was the first fuck for both of us and we didn't had any practical experience. However I placed my cock on the door of her pussy and thrusted forward. She couldn't bear the pain and tears rolled over her cheeks. I too was feeling some pain but the exccitement made me to forget everything. Finally I shove her hymen and she yelled. Slowly she returned to normalcy and I started thrusting faster and faster and after some time cummed continously in her pussy. She too had her orgasm at the same time and hugged me closer.


We lied there totally tired and when Reshmi regained her breath, She kissed tightly on me cheeks as a gratitude. Before leaving, we had one more round of fuck. I returned home as a totally satisfied man. All above in Suresh's words. There after till the end of her academic session, whenever I visited her house, when Ravi was not there, we used to create our own pleasurable moments to cherish. Most times we couldn't culminate in a fuck due to the presence of her mother around, but she would allow me to squeeze her breasts and suck her pussy and suck my cock and masturbate with her soft hands. After her degree course, she joined for the nurses training and have migrated to some foreign country. I couldn't continue my relation with her there after. Hope you all enjoyed my story.