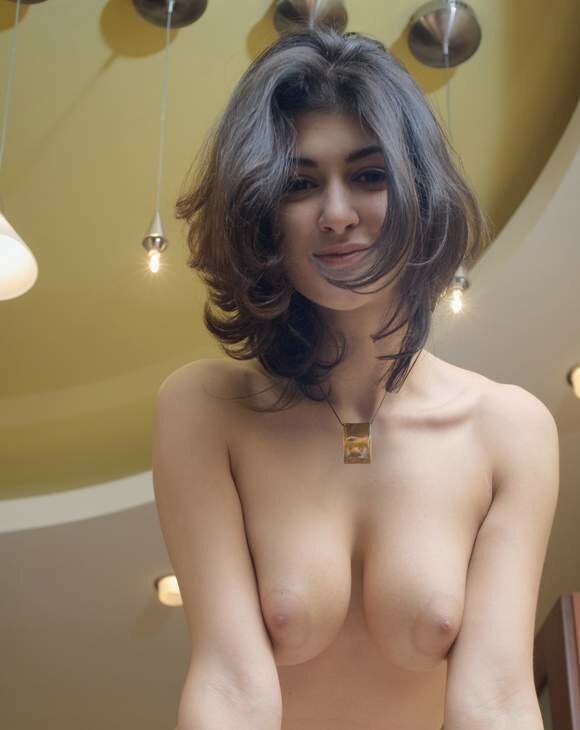 I have been a regular of hothindisexstory. Finally decided to write my story which happened some years ago. It is a long story so please bear with me.
I was working in IT MNC then in Bangalore since an year. One of my school buddy had recently joined the same company. I used to take him to office with me. One day he said that he found a female in his batch and would be going along with her to office in the bus as she was new to the city. I did not have a problem at all.
When in office, my friend introduced me to his female friend, I greeted her normally. Her name was Priyanka. I did not have any sexual feelings towards her. She was normal looking girl, small size boobs (evident from her chest).
As both of them used to stay close to my flat (I used to stay alone in a single room flat, while they used to stay in PG), they used to come to my flat over the weekend. We used to watch movies together, eat together. This way I became close friend of Priyanka.
They were on 3 months training initially. The day the training ended, we all decided to celebrate. We got the cake and both of them together cut the cake. Now it was time to apply cakes on their faces. I was successful in applying cake on my friend's face but Priyanka succeeded in running to terrace. I ran behind her and caught her and applied cake onto her face. While applying cake, her back was towards me and our bodies were litteraly rubbing against each other.

Being a man, I had an erection and it was poking into her ass. She too realized it, but did not say anything. After that we all went to our homes. Next morning I saw messages on mobile from her mobile where she talked about the incident and hoped that it was not intentional. I apologized to her and said that it was not intentional. I discussed the same with my friend too and he too talked to her. Finally we were able to convince her and I admitted my mistake.
As days passed, we forgot the incident and we all enjoyed together. My friend's office timings changed to night shift so I decided to drive Priyanka to office everyday. Since we used to go to office, and come back together, we were getting close to each other. Even after office, we used to spent time together. We started talking in double meaning etc.. As I used to stay alone, after dropping her to PG, after coming back to my flat, I used to masturbate thinking about her.
This thing kept on for about 1 month, when she got notice from office that she had been transferred to Pune. When she told me this, I really felt very bad.
It was her 2nd last day in Bangalore, I gave her treat and gifted by bear(soft toy). She was elated and hugged. Internally I was feeling very sad that next day she will be gone. I had not told her about my feelings or had never asked her. I did not have courage too, as I fear that I might loose her friendship too.
Finally I bid her good bye and came to my flat. At about midnight I received a call from my friend that Priyanka has been thrown out of her PG and needs a place to stay for the new night and currently she is crying standing outside her PG with her luggage. Right away I called up Priyanka, to enquire about what happened. She was crying and said that her PG owner didn't like so asked her to leave immediately in the middle of the night.
Now she has no place to spend her night in a place like Bangalore. I asked her to come to my flat but she refused that something might happen between us two. I convinced her that I will do nothing and brought her to my flat on bike. I asked her to sit on the bed and sat besides her. She was very sad and started crying again. I consoled her and she kept her head on my shoulder. I was patting on her back and slowly brought her close to me. Now we so close that we could sense each other's breath. I kept my cheek on her wet cheek. Then we looked into each other's eyes as if eyes were saying to do the unwanted thing.

Slowly I kept my lips on her lips and started kissing. She too started responding. I made her lie down and kept kissing for 15-20 mins. I decided to move ahead and opened the top button of her tip. She stopped me and requested not to do it. I pressed her hands and closed her mouth with my lips. I opened the 2nd button of her top. She closed her eyes and started moaning. Slowly I opened all the buttons of her top and took it off. Priyanka turned the other side hid her 2 beautiful gems under her hands. I smiled at her and requested her to remove her hand. She too smiled and said no. Finally slowly I moved her hand away and kissed her small breasts over her bra.
She started moaning and requesting me not to do it. I did not listen to her and slid my hands under her bra. I could feel her nipple and pressed her left breast. She moaned loudly. I removed my shirt too. Priyanka requested me to switch off the light as she has never been naked in front of any men. I complied by her and switched off the lights.
Then we lied down together and I removed her bra too and started kissing her breasts. Took of my vests too. I lied on my back and she lied on top of me on her front. Our naked bodies, top part was rubbing against each other and we were kissing each other.

Due to all this I had an erection and Priyanka could feel it too. She broke the kiss and winked at me and asked what is happening below. I said why not feel it yourself and took her hand and placed it in my underwear. Current passed through her body as she had never touched a penis before. She removed her hand.
I again placed her hand in my underwear and held it so that she could not remove her hand. She started feeling shy and slowly she started being comfortable too.now I placed my hand on her skirt and started to remove it. She hesitated but I removed her skirt in one go. Now she was only in her panty. Due to darkness I couldn't see color of her panty. I removed my short too. Now we both were in our lower undergarments.
I placed my hands on her pussy over her panty. She smiled. Slowly I took my hand slid under her panty. Tried removing my hand but failed. She had unshaved pussy as I could feel her big bushes. She said she is feeling shy. I asked her to shed all her inhibitions now.

I removed my underwear and her panty too. Now we both were totally naked in the darkness.we could not see each other naked but feel it.I brought her on top of me, and embraced her tight. She too embraced me tight. Our naked bodies were glued to each other. Her breasts pressing against my chest, her pussy pressing againt my dick. We started smooching each other and slowly started to explore each other's body.
I started from her face, went to kiss her neck as she gave a loud moan, then to her breasts. Sucked her nipples, cupped her small cute breasts. Then went down kissing her stomach to her pussy. Her pussy was dripping wet with thick bushes around. Started licking her pussy.This made Priyanka gave a loud moan and she requested me to stop, but I continued. She finally cummed onto me.




Then she started with kissing my face to my chest, went down to penis. She was holding and kissing my dick that mdae my dick rock hard. I asked her to take it into her mouth as she didn't like and I too did not force her. She gave me a good hand job and I ejaculated on her hands. She went to bathroom to clean her hands and came back soon.
I made her lie on her back on the bed and tried entering her. She said that it is her first time and she is a virgin so I better be slow on her. I rubbed her pussy so that it becomes greasy and is easy for me to enter her. I placed my dick on the tip of her vagina and tried pushing inside. Priyanka held me so tight that her nails started pinching me. She cried out loud due to pain so I had to stop. I asked her to be patient and I retried. This time I gave a real hard push and finally entered her. Priyanka cried out of pain. I cuddled her started jerking. After 10 mins, I took my dick out and ejaculated on her pussy. We hugged each other and slept into each other's arms naked.
We I woke up in the morning, room was lit by the sunlight. I could see Priyanka sleeping into my arms naked. I glazed through her naked body. She had thin figure, small boobs with dark nipples. Her pussy was covered with thick black bush. I loved seeing her naked. I had urge to pee, so woke up and went to bathroom.
As Priyanka was sleeping, I did not latch the bathroom door. After sometime Priyanka opened the bathroom door and came inside naked. I was sitting on western toilet and peeing. Seeing me pee, Priyanka smiled and sat on my lap and started peeing too. As her hot urine touched my dick, my dick became hard again. As we finished with peeing, I fucked her in her ass slowly. Then we decided to take bath together. We rubbed each other's body while taking bath. She gave me a hand job again and I rubbed her pussy.
After bath we got ready and went for breakfast. Whole day we spent together and in the evening I dropped her to the railway station. After that we talked on phone for few months, then we got lost touch with each other.